On Friday, April 12, at Toronto's Piano Piano restaurant, the Nanny Angel Network (now Nankind) celebrated the most vital ingredient for NAN's success: our volunteers. The dinner capped off National Volunteer Week, an annual celebration of volunteers and their positive impact on communities from all across Canada.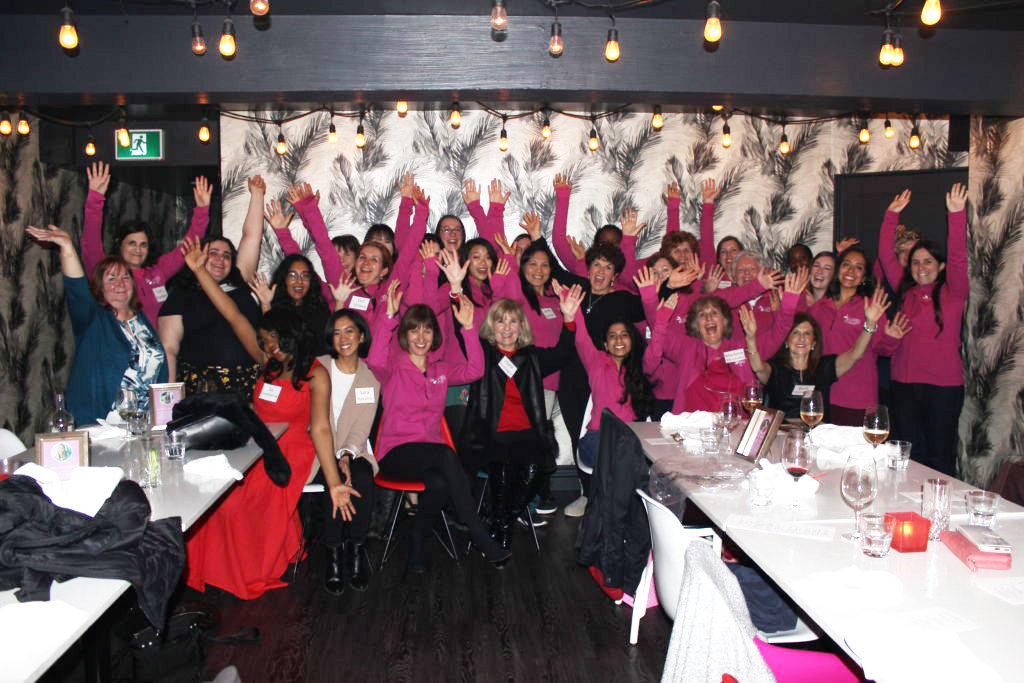 The evening provided an opportunity for volunteers to relax, dine and get to know one another. Amongst mouthfuls of mushroom cavatelli and Nutella tiramisu, there were rich conversations about the best way to make a homemade pizza and the subtle charm that Play-Doh has over children. The dinner strengthened a community of hardworking volunteers who all take time out of their busy schedules to help children understand and cope with their mother's cancer.
"You are the heart of NAN. As my husband says, it is easy to write a cheque, but you do the heavy lifting. Words cannot express how grateful I am for the work that you do," gushed Audrey Guth, NAN's founder, in a heartfelt speech.
Awards were also given out to a few special volunteers. The Legacy Award is presented to a longstanding Nanny Angel who has provided outstanding service to NAN. This year's recipient, Andrea, has put in over 681 hours of her time since she started in 2013 and volunteered with over thirteen families. The Extra Mile Award is given to a volunteer who has gone above and beyond the duty of a Nanny Angel. The award was presented to two volunteers: Jayda and Cecile. Jayda has a strong connection to her community and brought a lot of families to NAN. Cecile, despite being a newcomer, has already donated 150 hours as a Nanny Angel.
The night was a successful celebration of how far NAN has come and the volunteers who continue to make the organization a solace for mothers with cancer. We hope to organize more events for our volunteers in the future. If you'd like to volunteer with NAN, please visit our Give Help section.
---
Written by Rebecca Mangra