As children and their families go through the uncertainty and stress of a cancer, it can be hard to know where to turn to for support. That's where Child Life Specialists come in. Child Life Specialists are trained to help infants, children, youth, and families cope with the stress and uncertainty of illness, injury, and treatment. They achieve this by providing evidence-based, developmentally appropriate interventions, including therapeutic play, preparation, and education to reduce fear, anxiety, and pain.

Wondering how a Child Life Specialist can help you? Here are a couple of ways that their support comes to life.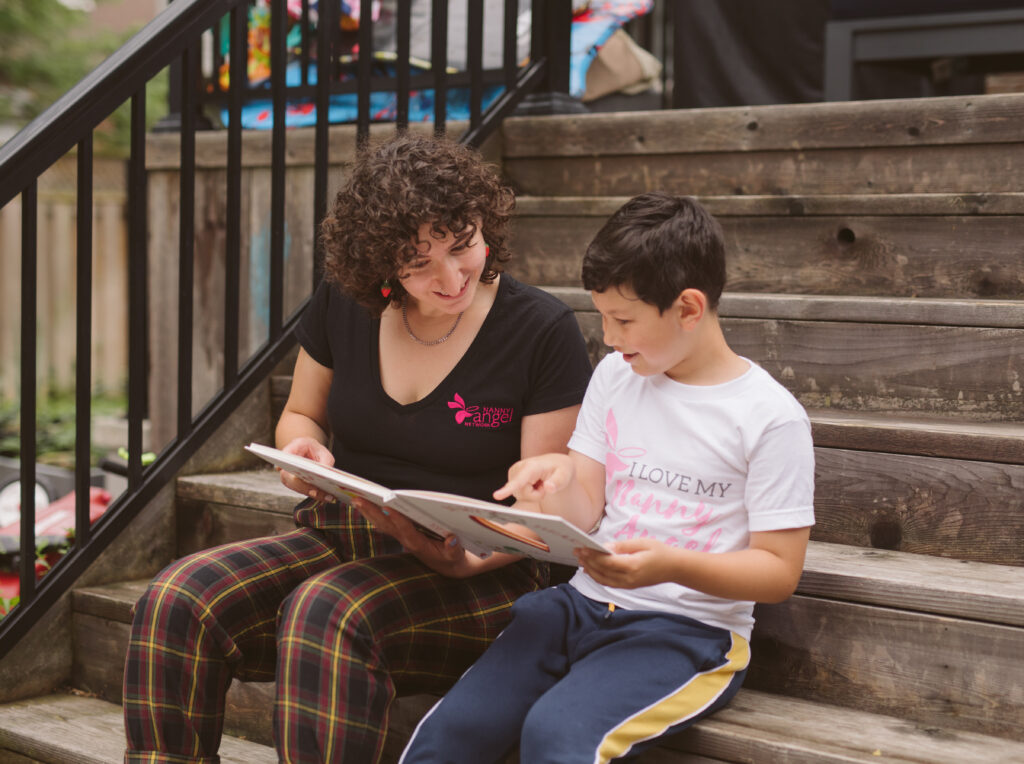 Education

Child Life is a profession based on the belief that children are whole people and deserve a holistic approach to their medical care. Child life professionals are trained to help children and families cope with the stress of illness and hospitalization. They work with children from diagnosis through to treatment and recovery, explaining what is happening in a child-appropriate language, helping them cope with pain or discomfort that may occur, and developing coping strategies for further challenges ahead.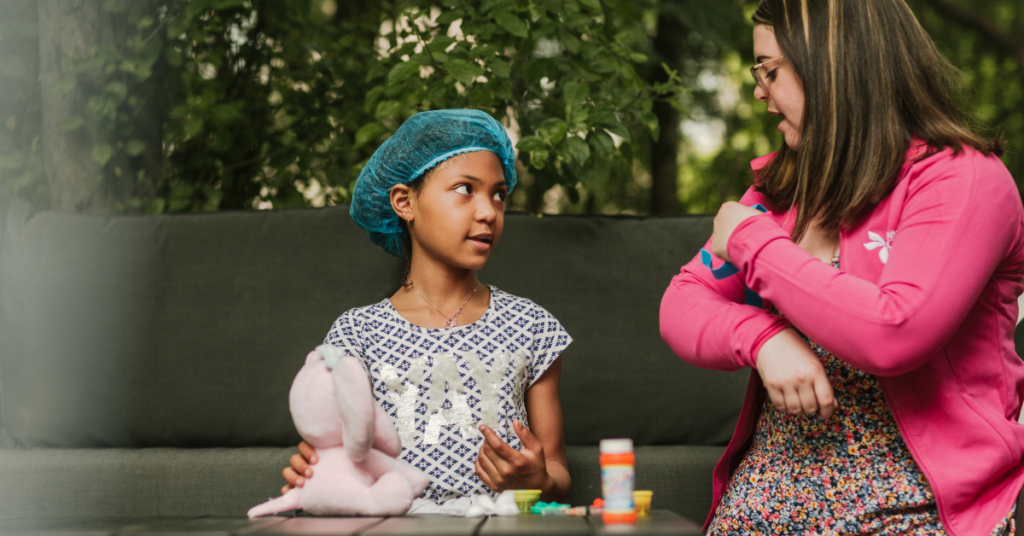 Interventions & Therapeutic Play
Child life professionals provide a range of supportive services, including therapeutic play and art therapy. With the help of these professionals, children can understand what is happening to their parent, cope with their feelings and prepare for the future. Child life Specialists also communicate with kids through medical play. At Nankind, this includes our Teddy Bear Clinic, a Coping Kit that gives children the space to play and ask questions.
"This month I visited the home of a family where the mother has lung cancer and was on oxygen support. Together her daughter and I made a model of the lungs using Ziploc bags, straws, and playdough to represent the tumors and how hard it is for her mom to breathe. At the end of the session, she said to me, 'Emma my mom's cancer just makes so much more sense now' Within my role I feel lucky to be able to work with children to ensure that they understand their parent's cancer in a playful and age-appropriate way."

Emma, Certified Child Life Specialist, Nankind


Preparation
Child Life Specialists can help get children ready for their parent's procedures, by working closely with patients and their families to address questions and concerns about disease, treatment plans, and the side effects medications or procedures can have. They also help kids understand the changes that may happen in their home and family routine, and why they are necessary. This is important as children need this reassurance, as they may still wonder why their parents are not able to come to their soccer games or other regular routine activities.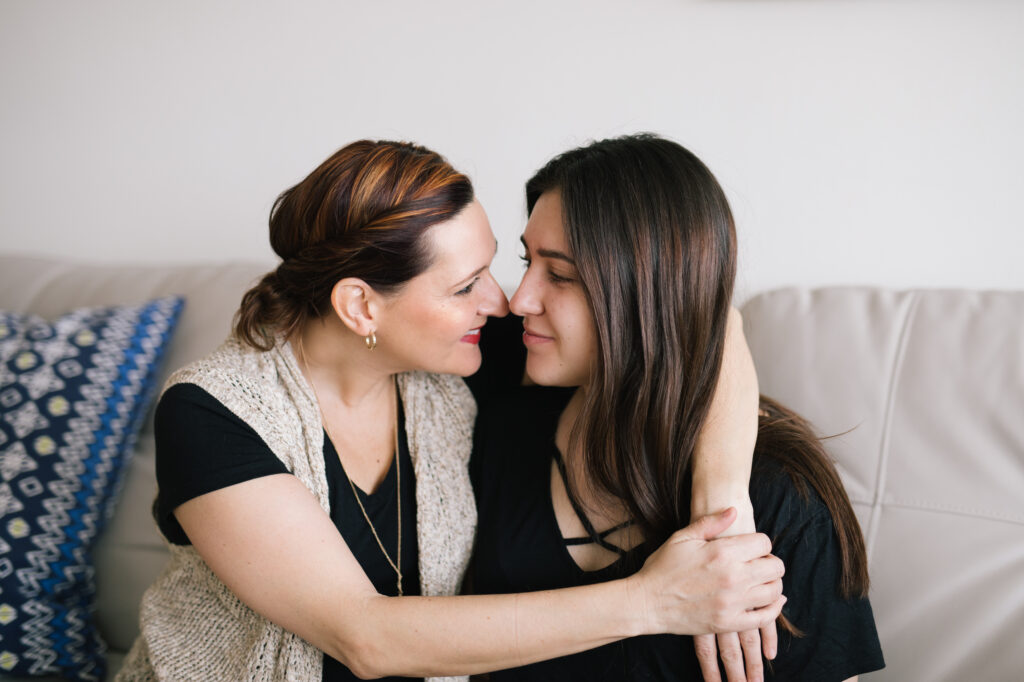 Grief & Bereavement Support

Although many of our families get better, death is part of the cycle of life, and Child Life Specialists can create a safe space for children to express their feelings and ask questions. They can introduce children to concepts of death, as well as help disclose parental death or anticipated parental death. Ensuring children are part of the journey so they can build emotional resilience and coping skills.

Nankind Program for Children
Our foundational program provides families with the support they need throughout their cancer journey. In additional our team of Child Life Specialists and trained Volunteer Angels deliver a variety of programs to help children understand their parents' cancer journey and build emotional resilience. Our free programs provide:
A way for children to express their emotions in a healthy way
Fun and a sense of normalcy during an uncertain time
A space for children to build lifelong social and emotional skills
Time for parents during their cancer treatment and recovery
Bereavement support for children when needed
If you work in childcare, we want to hear from you! Submit an entry to our Nankind Child Life Month Giveaway. We are looking to expand our Coping Kit programming and would love to hear from you! 2 lucky winners will receive a $50 Shoppers Drug Mart gift card each.

All you need to do to qualify is:
Come up with a Coping Kit idea that can help children who are experiencing a parent or guardian with cancer.
Share your idea by filling out this form in no more than 200 words. Feel free to get creative! Use pictures to illustrate or drop a shareable Google slides link in the form.
Opt-in to our email newsletter to qualify for the giveaway 💌
Terms and conditions apply.

If you have any questions about Child Life, are a family in need of support, or know a family that needs our help, contact us at info@nankind.com today.